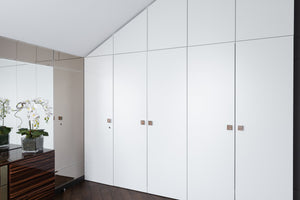 How is your linen closet? If you are like many people, you may struggle with keeping an organized linen closet. It might look great soon after you tidy it up, however, you may find that the more you go into your linen closet to grab towels and linen, the messier it becomes each time. Keeping your linen closet tidy makes it easier to find the linens you need when you need them and goes a long way into maintaining an organized space. So here are some linen closet ideas to help to get your closet organized. What Is a Linen...
---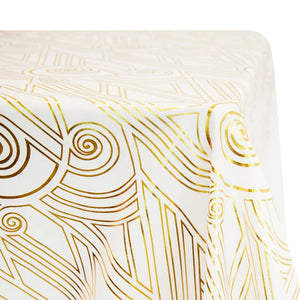 Every big event such as a wedding starts with a budget and so, naturally, you'll do what it takes to save some cash. So, what about renting tablecloths and other table linens for your party needs? You might assume that renting table linens would save you more money than buying because you only intend to use them "this one time". That makes sense for many party accessories. You probably won't buy a chocolate fountain or a soft-serve ice cream machine, but think carefully when it comes to renting table linens for your wedding, birthday party or other important events. It's...
---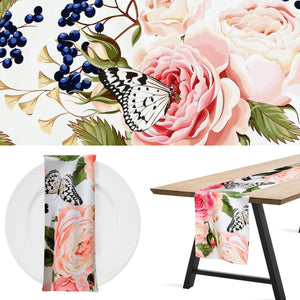 With summer just around the corner, it is time to start planning your dining room's décor with fancy table clothes so you are ready to entertain during the hot summer season. When we think of summer, we think of bright colours, radiant sunshine, and vibrant natural elements come to mind so it is only natural that your dining room décor represent the icon images of summer. This year's decor trends capture summer's naturally vibrant beauty. Bringing those seasonal hues into your dining room with linen table cloths will create an inviting and refreshing look in your dining room. Bahama Leaf...
---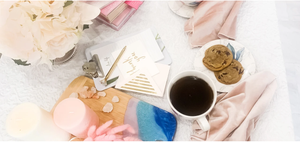 When looking for comfortable, versatile fabrics to fill your home with, there is no comparison quite like that of linen vs cotton. The two are similar in many ways and will be most commonly seen throughout bedding, cushions, and other soft-finished accessories in your house. Both cotton and linen cloth will provide a beautiful look and feel, holding up well against usage over years. That said, there are elements that remain unique to each, and it's important that you understand them in order to select the fabric that is right for your space. Before we explore the unique items, we'll...
---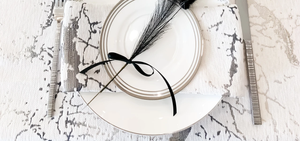 Linen tablecloths and napkins are not only great decorative accessories on your dining room table, but the right set of linen can set the tone for your whole dining experience. Tablecloths and napkins complete the look of your table setting by bringing your dinnerware together with your table's center decor. But dining table linens do so much more than just compliment a nice table setting. The right linens can create an eye catching focal point for your whole room, adding to the theme of your dining area. No matter how big or small your room is, whether you are planning...