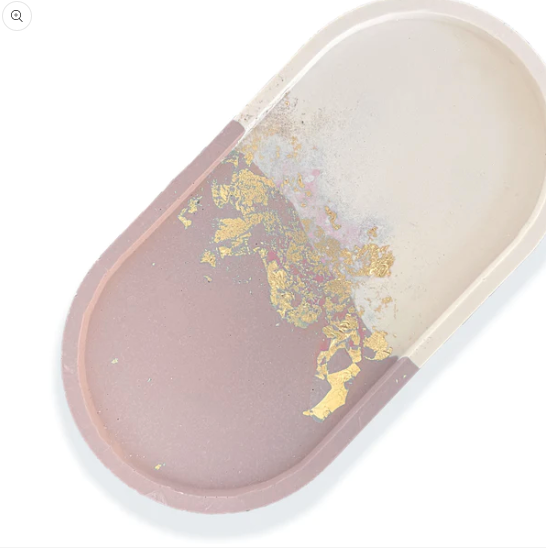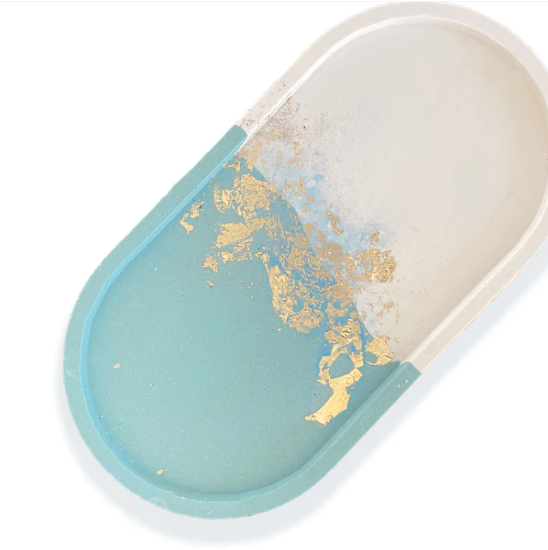 Gold Leaf Oval Tray - Variety of Colours
Sleek, minimalistic with a touch of glam, this tray can be used for jewellery, makeup, soap bottles, decor and more.
Handmade from Eco-Friendly, Natural Materials. 
Water and fire resistant.
Please note, each item may contain some small air bubbles with is standard with this material and makes each piece special and unique.
Size: 7" x 3.5"
Care instructions: DO NOT submerge in water.
To clean your coaster, gently clean with water and a damp cloth.
Do not use harsh chemicals or solvents as this can damage your product.