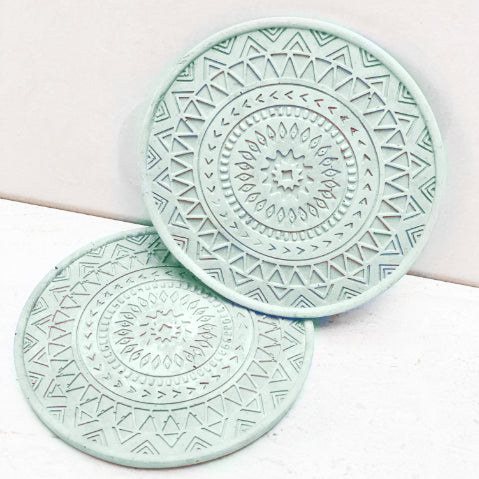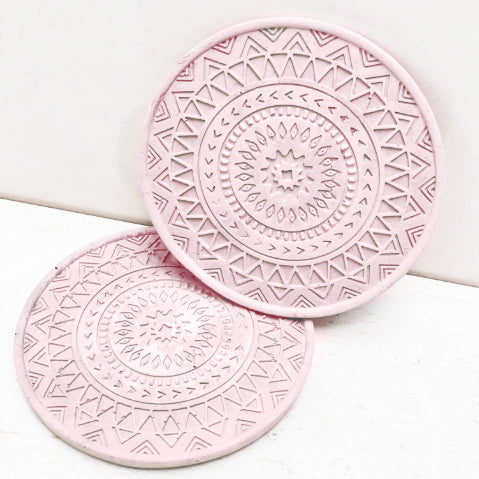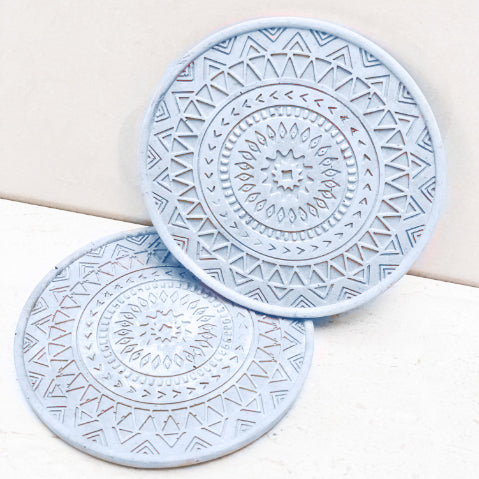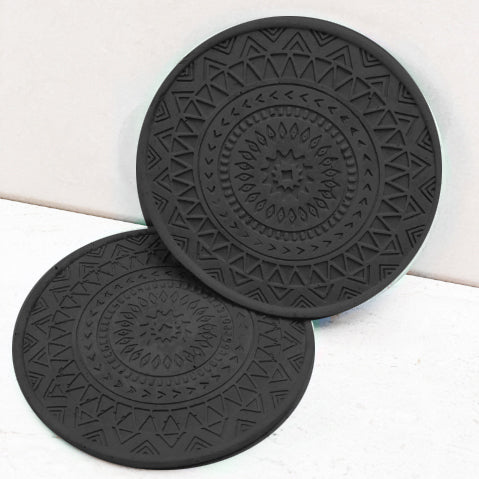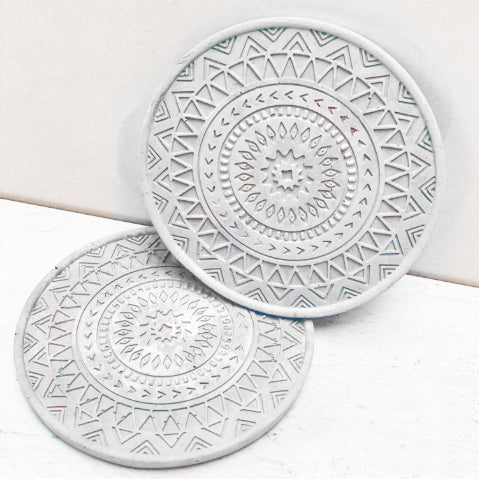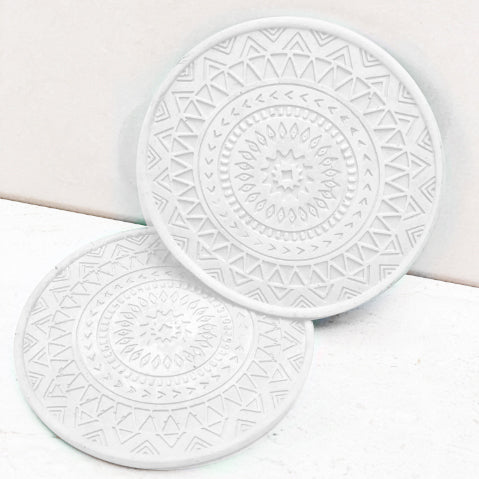 Mandala Coasters - Set of 2 - Variety of Colours
Mandala coasters are a stunning and artistic way to protect your surfaces while adding a touch of spiritual elegance to your space. Each coaster features a vibrant and intricate mandala design, with symmetrical patterns and rich colours that create a captivating visual centerpiece for your table. These coasters not only serve as practical accessories for preventing drink rings and spills but also infuse your environment with a sense of tranquility and cultural beauty. Use them to enhance your dining experience or as decorative accents that celebrate the timeless art of mandalas. Sold as a set of 2
Handmade from Eco-Friendly, Natural Materials.
Water and fire resistant.
Please note, item may contain some small air bubbles which is standard with this material and makes each piece special and unique.
Size: 3.9"
Care instructions: DO NOT submerge in water.
To clean your coaster, gently clean with water and a damp cloth.
Do not use harsh chemicals or solvents as this can damage your product.